The popularity of total jerkface has been on the rise ever since it has become mandatory for people to have a total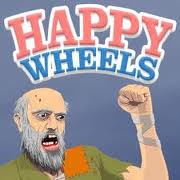 jerkface account to publish and rate Happy Wheels levels. If you want to play Total Jerkface Happy Wheels, you will need a total jerkface account and there is no other option available. The process to register at total jerkface is very simple and the whole process will take only a few simple steps.
About Total Jerkface Happy Wheels Game
Total jerkface was founded in the year 2005 and is a unique website. The user base of total jerkface is huge and finds its way into the top 11,250 Alexa ranked sites. The popularity of jerkface increased rapidly when it became the host for the popular flash game Happy Wheels.
Requirements to Register (or Login) at Total Jerkface
A PC or laptop with a fast and stable internet connection
Step by step instructions
Before you begin the registration process, click on the following link to go through the terms and condition at total jerkface http://www.totaljerkface.com/terms.php.
To start the registration process at Total jerkface, go to http://www.totaljerkface.com/.
On the right hand horner of the screen, you will find two options, Login and Register. Click on Register to proceed to the registration page.
Enter the following details to create a profile at total jerkface

Username
Email address
Password
Other optional information such as website, location, occupation and interests can also be entered.
If you want to show your email id publicly in your profile, click on 'Yes' in the Show email option, else click on 'No'.
Enter the captcha security image in the space provided and click on 'Create Profile' to complete the registration process.
You can use the username and password provide during registration to log in to the site at the home page.